Katowice Pyrzowice airport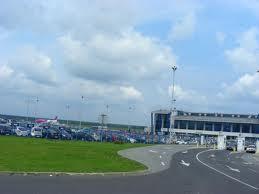 Katowice Pyrzowice regional airport is 3rd in the country in terms of general amount of passengers. Katowice airport is located near the town named Pyrzowice, approx. 30km to the Katowice's city centre. It's got two terminals that can work with over 3,6mln people per year. The cheap airlines became the business partners with Pyrzowice in 2003. Since 2003, the significant growth in the amount of connections can be observed.
It is also worth to mention that Pyrzowice is the fastest expanding airport in the country and has got the biggest amount of charter flights in Poland. The most connections are controlled by the Hungarian airline – Wizz Air. Some Polish authorities are trying to improve the comfort for the passengers by improving transfers from Katowice airport to Krakow with other cities.
Probably the most important improvement is going to be a direct railway between Katowice and Pyrzowice.The whole transport in the South Poland can improve thank to this twenty four km connection.